I suspect someone's been surfing memepool or the like. I got
this
via email this morning, and I really know the feeling.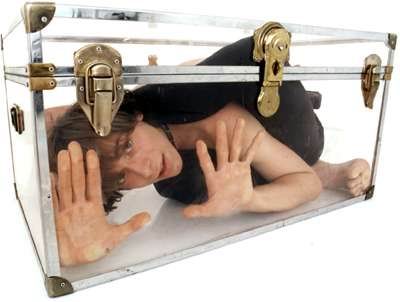 And here I am reminded of that old joke "why do dogs lick themselves..."
Rubber boy's extremely metaphoric resume moment:
Daniel's tour de force is a brand new feat he himself invented: the De-escape! Using a straitjacket, a long chain, and a small trunk, Daniel revives the lost art of "enterology."
I don't think I have ever run into a more potent analogy for my relationship history in my life.